Asking Yourself "WHO do you want to be and what is your BIG VISION for your life??" Here's What To Do
What do you do when you find yourself sitting at the kitchen table wondering "what's next?" When you know deep in your gut that whatever you're currently doing just isn't IT?
My guest Jenna Klopfenstein, host of the podcast Girl, Let's Be Real found herself asking just that at age 33. Was she unhappy with her life at the time? No she actually wasn't. A former division 1 athlete, orthopedic physician assistant of 10 years, and college soccer coach she was actually living the dream. Or what she thought was the dream.

But her heart tugged her for other things. So she decided to throw caution to the wind and follow her gut to see where the journey led her.
The Journey
Jenna's journey began as she sat at the kitchen table talking with her husband. She realized she wanted to be more present for her kids. As an orthopedic physician she was missing school events while she was in surgery, or the ability to just pick up cupcakes and take her kids to the park. She wanted a change and so she asked herself "How can I take one small action to move forward?"
Thank goodness her husband was along for the ride and fully supported her decision to be bold and make a pivot! Jenna started her podcast as a way to just see where life took her. She really didn't know the final answer-and boy is that scary.
Often as women we want to know what the next steps are before we take them. We want to know what the path is before we step out onto it. But Jenna trusted her gut and moved forward, finding that she could make an impact on girls both on and off the soccer field. She could be a growth coach for them.
Tune 🎙️ into our convo to hear:
How and why she started a podcast
What led to becoming a growth coach
Why she feels in-person events are critical to your success as a woman
The 2 things that surprised her the most during the planning of her annual event
What's next in the Jenna Journey
Join ME and Jenna for the Next Level You Live Event!
More of a watch it on YouTube kinda girl? I dig it. Check it out here!
Pin it for later 👇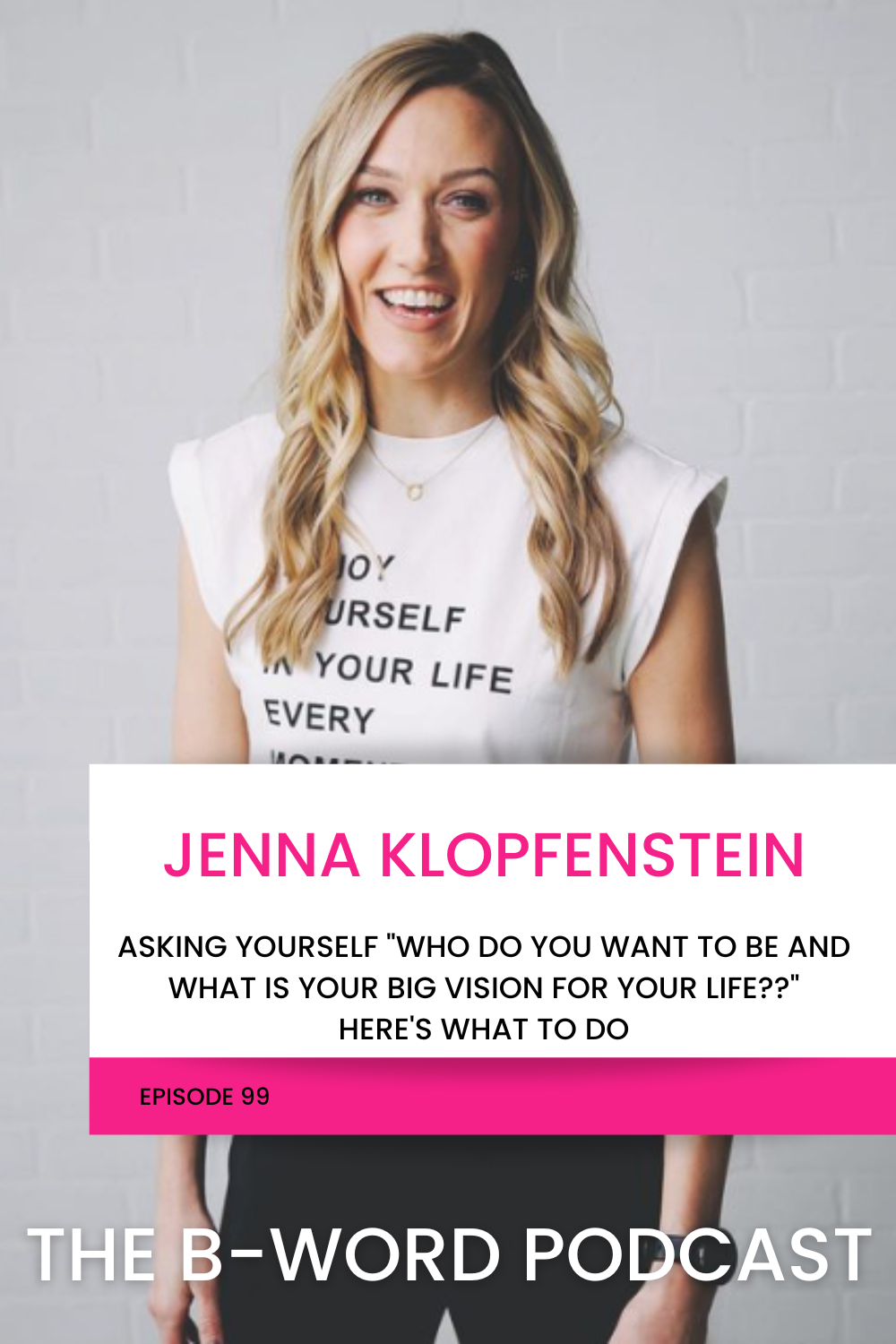 Rate, Review, & Follow On Apple Podcasts
"Holy crap I can't believe I didn't know that before. I've gotta tell my friends!" < if that sounds like you, please consider rating and reviewing my show! You know the algorithm bots take a look at how many reviews a podcast has in order to recommend the show to others. So by doing me this quick favor I can support more people-just like you buttercup!- move out of overwhelm and into having a business that's wildly successful.
Simply click here, scroll to the bottom, tap to rate with five stars, and select "Write a Review". (Oh...and did you know you can do that once a year? So feel free to leave another one for me!)
Also, if you haven't done so already, grab an exclusive subscription to the podcast. I'm adding a bunch of episodes that are JUST for the exclusive subscribers, and if you're not following, you'll miss out. (Exclusive subscriptions are purchased on your mobile Apple app)
Since You Loved This Episode, Here's A Few Other Episodes I Know You'll Enjoy:
Episode 92: The Mastermind Meltdown
Exclusive: The No Business Card Strategy For Generating Massive Referrals At Conferences
Links mentioned in this episode:
<< Next Level You Live Event With Jenna Klopfenstein
<< Get In Touch With Jenna On Instagram!
---
⬅️ Next Episode ➡️ Previous Episode